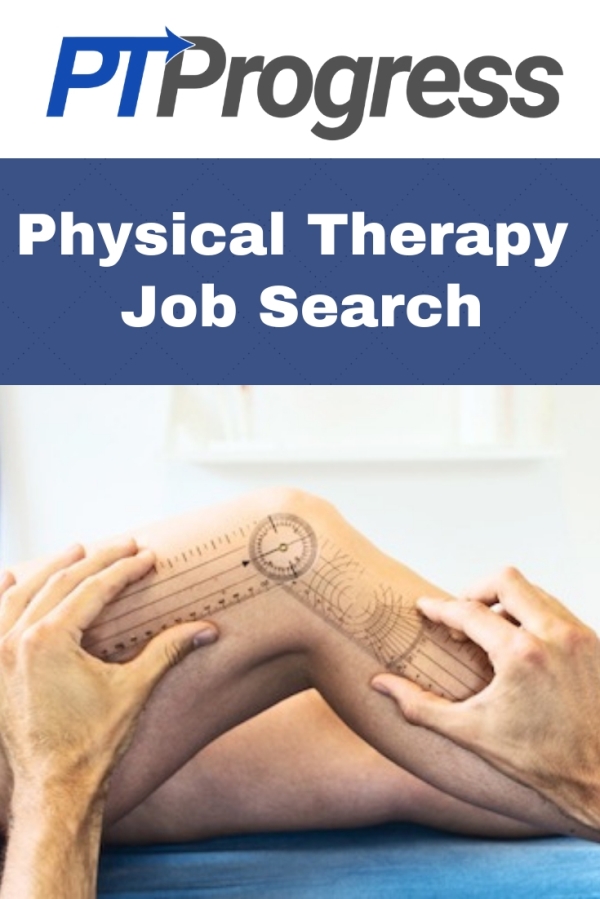 At any given moment, you are competing with 250,000 other Physical Therapists who also want to find the best Physical Therapy job out there.
Add 10,000 new PT grads to the mix each year, and you can find yourself face to face with the question: How to I stand out when I find the perfect Physical Therapy job?
In the next 10 years, the Bureau of Labor Statistics estimates a 25% growth in demand for our field of Physical Therapy. That's great! But as the demand goes up, and new opportunities are placed in front of you, I hope you're ready to present your case as to why you are the best fit for the job
Physical Therapy Job Search
Our goal at PTProgress is to be the #1 leader in Physical Therapy job searches and career development for new grads and existing Physical Therapists.
Below you'll find the most up to date Physical Therapy job search tool available as well as the latest career development strategies for landing the best job out there.
Physical Therapy Salary and Job Outlook
Application Guide: Resume & Cover Letter Guide
Interview: Questions & Answer Strategies
Negotiation Strategies and Scripts
Accepting The Job: What to Expect
Physical Therapy Job Opportunities
I personally want you to feel prepared to apply, interview, and accept the best job available to you!
Bookmark this page as a resource to see the latest Physical Therapy jobs and career opportunities available in your area. Apply directly through ZipRecruiter and use the strategies below to stand out among the crowd. You can also sign up for the latest job postings to increase your chance of landing the perfect PT job.
Physical Therapy Salary and Job Outlook
The average physical therapist salary in the United States is $85,000 but depends greatly on experience level, location, and even specialty. This figure is from 2016 APTA data and is an average of all physical therapy salary figures in the United States.
$67,000: The median gross earned income for a new graduate in 2016
$89,000: Income for PTs with more than 10 years of experience.
Top 5 States with Highest Average PT Salary
Nevada: $115,220
Alaska: $96,800
California: $91,330
Texas: $90,890
New Jersey $90,750
The outlook for physical therapy income is on the rise according to the Bureau of Labor and Statistics and the American Physical Therapy Association. The median income for physical therapists is up by 25% since 2014. The BLS projects the employment for physical therapists to rise 36% between 2012 and 2022.